I've said it once, and I'll say it again. One of my most favorite things about blogging is the new ladies I get to meet! Today, I am introducing you to one of those ladies, Katie from
KTJ Weighing In
. Katie holds The Whole Series spot for the month of February and so far I have loved getting to know her. She is great blogger and an even sweeter person :) Now. Let's learn a little more about Katie shall we?
Allie:
Tell me a little something about yourself.
Katie:
I'm a 20something Pittsburgh girl on a journey to lose 100+ pounds with weight watchers. I'm an attorney by day and I love to travel, read, go to concerts, and enjoy life. I blog about the highs and lows of my weight loss journey and my life in general :)
Allie: What are three interesting facts that we don't know about you?
Katie:
- My parents picked my name after watching the movie "The Verdict" and then interestingly I grew up to become an attorney.
- I've worked or studied on 4 different continents (North America, Asia, Australia, and Europe).
- I'm in the the Batman movie "The Dark Knight Rises." Ok so I was an extra, but I'm still in it somewhere!
Allie: What are 3-4 blog posts that we could use to get to know you better?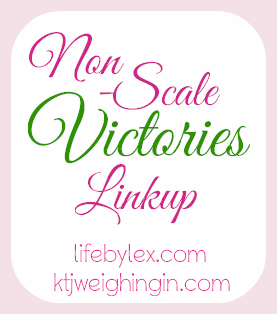 Katie also recently introduced
Accountability Buddies.
We all know strength is in numbers when you are trying to lose weight. Katie's fabulous idea is geared right at you ladies trying to get healthy!
I hope you get to know Katie, I've enjoyed it and I can't wait to meet her IRL in May at BBC :)